Greater South Jersey Chorus
Leadership
Leadership
The Artistic Team
Singers in Greater South Jersey Chorus are proud to be led by Dr. Christopher B. Thomas, Artistic Director and his talented colleagues including Maximilian Esmus, Accompanist, and Ken Ewan, Assistant Conductor. Every year our chorus welcomes conducting interns, who practice their craft guided by Dr. Thomas.
Christopher B. Thomas
Artistic Director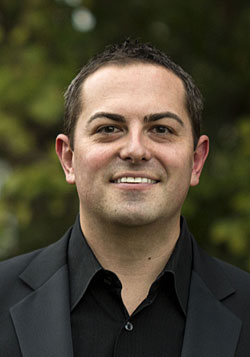 Christopher B. Thomas is Associate Professor, Director of Choral Activities, and Chair of the Department of Music at Rowan University.  As chair, he oversees a program of nearly 400 music majors, 22 full-time faculty, and 98 adjunct faculty members.  In his role as Director of Choral Activities, he oversees four curricular choirs and personally conducts the Rowan University Concert Choir, Voces Early Music Ensemble, and teaches undergraduate and graduate courses in choral conducting and choral literature. Under his direction, the Rowan University Concert Choir has performed at regional and state conferences of ACDA and NJMEA in addition to international performance tours throughout Austria, Czech Republic, Germany, Hungary, Italy, and Poland.   Notable recent performances with the Concert Choir have included Hodie and Five Mystical Songs by Ralph Vaughan Williams, Handel's Messiah, requiem masses of Verdi, Cherubini, Duruflé, and Fauré, Orff's Carmina Burana, and Misa Criolla by Ariel Ramírez.  The choir has also performed several world premieres including "Circulo de tiempo" by David Martynuik and Song of the Schulamite by Donald McCullough.
Dr. Thomas recently served as assistant conductor of Varna International Music Academy's performances of The Creation by Joseph Haydn in Varna and Dobrich, Bulgaria, and will return in summer of 2017 to serve on the conducting faculty for a performance of Mozart's Requiem.  While in Bulgaria, he will oversee the conducting institute and serve as bass soloist for the Requiem.  Domestically, his recent guest conducting engagements have been in Delaware, New York, New Jersey, Pennsylvania, Vermont, Illinois, and Texas.  He is excited to have also been invited to conduct the New Jersey All-State Mixed Choir in the fall of 2018.  As a scholar, Dr. Thomas has presented at International, Regional, and State Conferences on choral literature, pedagogy, philosophical, and historical topics.  His own dissertation, "Antonín Reicha's Missa pro defunctis and the Nineteenth-Century Concert Requiem," culminated with the fourth-ever performance of Reicha's choral-orchestral requiem setting.
In addition to his academic positions, Dr. Thomas is Artistic Director of the 90-voice Greater South Jersey Chorus and recently led them through their twenty-fifth anniversary season. Prior to his GSJC appointment, he served several churches as director of music and was an award winning music educator for grades 6-12 in the Illinois Public School systems.
Dr. Thomas is currently serving as president of NJ-ACDA and is a part of the planning committee for the 2018 Eastern Divisional ACDA conference in Pittsburgh. He received the BM in Music Education from Millikin University where he studied with Brad Holmes and graduate degrees (MM and DMA) in Choral Conducting at the University of Arizona under the direction of Bruce Chamberlain.
Chris and his wife Jessica live in Glassboro with their son Greyson and daughter Elandra.
Maximillian Esmus
Accompanist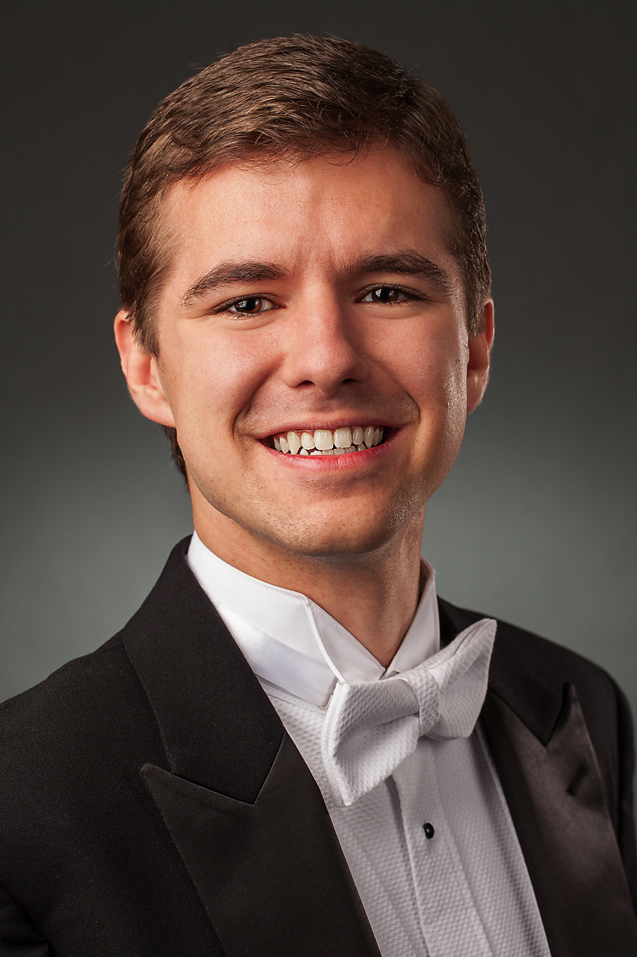 Maximillian Esmus has accompanied the Greater South Jersey Chorus since 2014. He is the director of music at Grace Episcopal Church in Haddonfield, New Jersey, where he conducts adult and youth choirs and accompanies services on the organ and piano, and adjunct professor of music at Rowan University in Glassboro, New Jersey, where he teaches undergraduate choral conducting and directs the Rowan Women's Chorus. He is also the artistic director of the Haddonfield Center and School for the Performing Arts, a non-profit organization that presents eclectic concert series and educational programming in the arts.
Mr. Esmus holds a master of music degree in choral conducting from Rowan University, where he was assistant conductor of the Statesmen Men's Chorus and the Women's Chorus. He earned a bachelor of arts in music theory and composition (summa cum laude) from Indiana University of Pennsylvania. In much demand as a collaborative pianist and organist, Mr. Esmus regularly accompanies student recitals, school choirs, and community musical productions. He resides in Stratford, New Jersey.
Art McKenzie
Conductor of Chamber Singers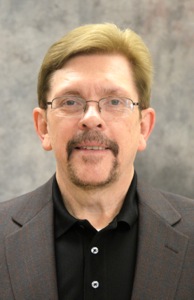 Art McKenzie is Conductor of Chamber Singers at Greater South Jersey Chorus as well as a conductor and vocal instructor at Rowan University. He has a Bachelor of Music Education in Voice from Westminster Choir College, and a Master of Music in Voice, magna cum laude, from Indiana University—Bloomington. Mr. McKenzie has had a long and varied career as a music educator, minister of music, voice teacher, performer, and musical theatre director.
Prior to his appointment as director of the Statesmen Men's Choir and voice instructor at Rowan, Mr. McKenzie served for 11 years as Director of Choral Activities at Overbrook High School in Pine Hill, New Jersey. He built the program at Overbrook from 29 to 193 students, including 75 men. His ensembles have consistently earned Superior ratings in numerous music festivals. Mr. McKenzie conducted the 2009 New Jersey All-State Women's Chorus, the 2009 New Jersey Region III Mixed Chorus, and the 2013 New Jersey All-State Mixed Chorus.
Mr. McKenzie studied choral conducting with Robert Simpson and Robert Carwithen, and he sang in the Westminster Choir. While at Westminster he also toured under the direction of Roger Wagner. Mr. McKenzie has performed in concerts, recitals, operas and oratorios throughout the United States as well as in Spoleto, Italy. He studied voice with Metropolitan Opera singers Margaret Harshaw and Nicola Rossi-Lemeni while at Indiana University.
Mr. McKenzie has served as a minister of music at churches in Pennsylvania and New Jersey for 10 years. As a director, vocal director, conductor and performer, Mr. McKenzie has over a hundred musical theater credits. He has also served as accompanist for solo recitals and choral concerts for many years. Mr. McKenzie has presented at events for both the National Association for Music Educators and American Choral Directors Association. He has served as president of South Jersey Choral Directors Association and also on the All-State Choral Procedures Committee. In addition to his positions at Rowan and GSJC, Mr. McKenzie presently adjudicates for Heritage Festivals and maintains a private vocal studio.
The Board of Trustees
Chosen by the membership and drawn from both the chorus and community, the Board of Trustees meets monthly to make financial, marketing, personnel, and fundraising decisions.  These dedicated people spend hundreds of hours on a variety of working committees each year ensuring that the chorus is thriving and running smoothly.
John Vovak, President
Christine Spirgel, Vice President
Elyse Viana, Secretary
John Garton, Treasurer
Marna Carlton, Trustee
Sharon DeStefano, Trustee
Donna Duncan, Trustee
Hope Knight, Trustee
Ryan Ketner, Trustee
Becky Oehlers, Trustee
Margaret Van Meter, Trustee
John Zoppina, Trustee
ADA Accommodations

Greater South Jersey Chorus (GSJC) does not discriminate on the basis of disability in admission or access to, treatment of or contracting of, its services, programs or activities. Upon request, accommodations will be provided to allow individuals with disabilities to participate in GSJC services, programs, and activities.